WordPress news: June 16 to June 22, 2013
WordPress has become a tool used by millions of designers for much more than creating blogs. Each week we take a look at what's new with WordPress.
Plugins
PressForward
PressForward is your feed aggregator inside the WordPress admin. It may not compete with Feedly or other big readers for now, but we should definitely keep an eye on it. Check out what WordPress Tavern has to say about it.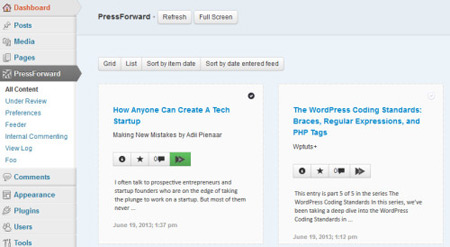 Modern admin
Customize your WordPress admin with a gorgeous flat style.
Themes
Madrid
Madrid is a Premium Responsive & Retina Display Mulit-Purpose WordPress Theme perfect for Any use.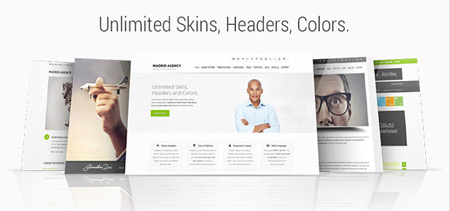 Shopster
Shopster is a retina-ready, responsive WooCommerce theme.
News
The Tao of WordPress
An excellent and complete guide for WordPress beginners and students. Learn the way of WordPress.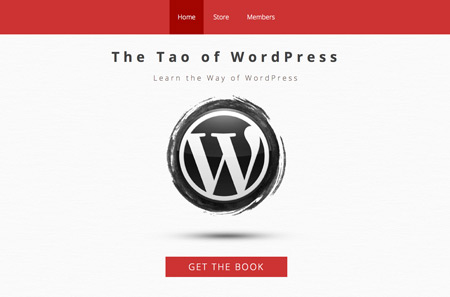 Automattic acquire Poster
Poster is a mobile WordPress client. Its developer, Tom Witkin, will join Automattic along with the technology. Via All Things Digital.
The Heartbeat API
The Heartbeat API will be a new feature introduced in the latest release. It's been designed to deliver login expiration notifications, provide post locking and trigger autosaves – making writers very happy.
Tips & Tutorials
How to Allow Users to Share Quotes from your WordPress Posts
Allow users to share quotes from your posts using a cool WordPress plugin.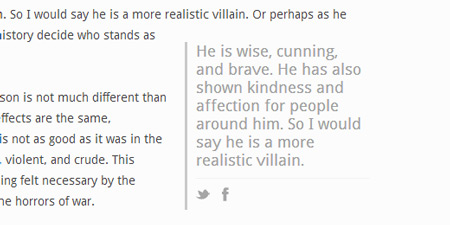 How to setup different admin and theme languages on your WordPress blog
A useful function for multi-lingual blogs. Via WP Recipes.