Hoefler & Frere-Jones launches its cloud typography service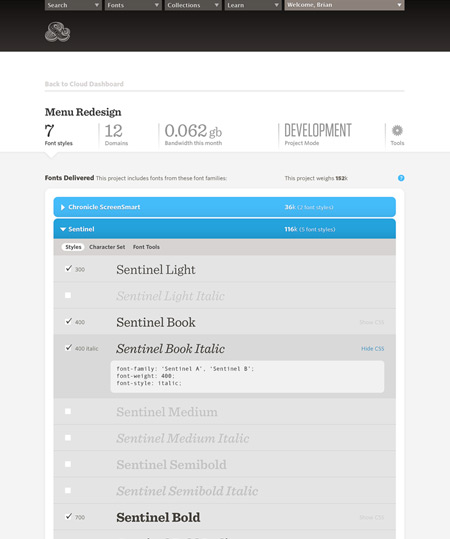 Hoefler & Frere-Jones, the famous New York based foundry, has recently launched its own cloud typography service. If Google Webfonts and other free font-face services are not up to your standards, you should definitively take a look at H&FJ's alternative.
They made the announcement through a gorgeous website that explains the core concept and all the features. The main difference with using @font-face with free fonts is the quality of type rendering. The fonts have been re-engineered in a way that makes it render with pixel-perfect quality, no matter the font size you are using.
Now why don't you check out this service and get access to the entire Hoefler & Frere-Jones catalogue.