Freebies wednesday
Every wednesday, we share a few freebies that'll make your designer toolbox a bit more useful.
Free font: Frozen
A nice bold sans-serif font brought to you by  Ricardo Veloso and downloadable for free on Typography Served.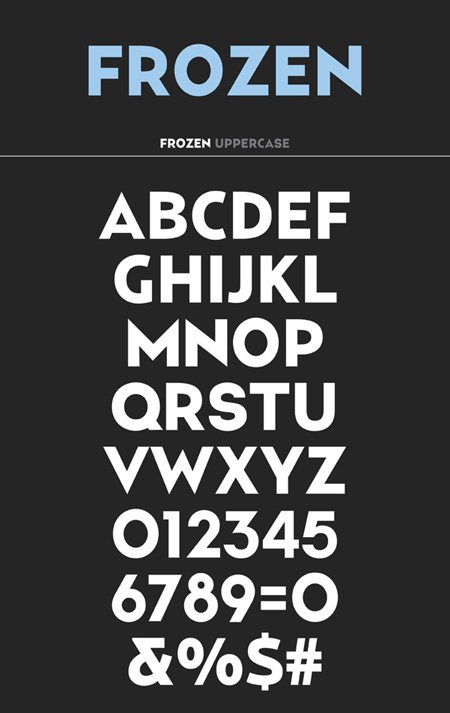 Two.js
Two.js is a two-dimensional drawing api geared towards modern web browsers. It is renderer agnostic enabling the same api to draw in multiple contexts: svg, canvas, and webgl.

Gridwax
Vertical rythm made easy with this bookmarklet.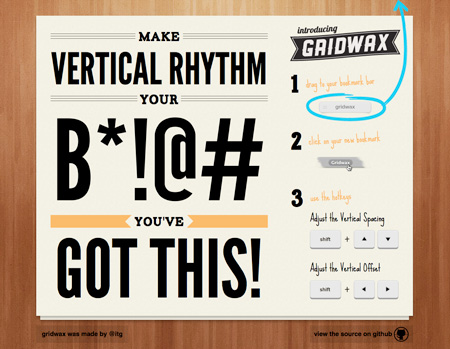 Free font: Muchacho
Muchacho is a western-style serif font with quirky legs.