Design deals of the week
Every week, we'll give you an overview of the best deals for designers, make sure you don't miss any by subscribing to our deals feed.
The Big 6 Bundle: Vectors, Stock Images, Icons and more
Stock images, vectors, icons, background-free images, customizable logos,… find all these items in large quantities in this bundle. Only two days left to get yours.
$47 instead of $4411 – Get it now!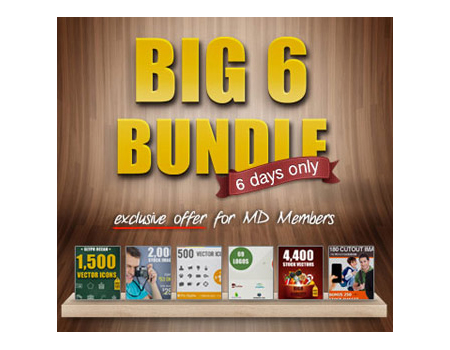 Treehouse: Learn Web Design, Coding and Business
With Treehouse's popular training videos, you can get a solid tech education. Besides teaching, many of the training videos offer hands-on quizzes and code challenges so you can practice what you've learned.
$17 instead of $49 – Get it now!