Adobe releases Source Code Pro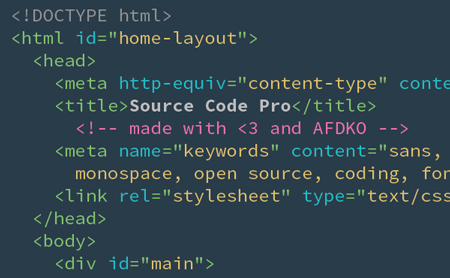 After releasing Source Sans Pro last month, Adobe complete the font family with a monotype version: Source Code Pro. They have of course paid special attention to characters that are often used in programming, but also to details like differentiating characters that could easily be confused (see following images).
You can download the font from SourceForge or fork it on GitHub.