10 unusual and beautiful homes
Every once in a while, architects go a little wild and let their imagination flow, the results are unusual houses that attract much more attention than others. This is the kind of houses I've compiled in this post.
1. Floating castle
A barn in Ukraine that defies gravity. Mind-blowing.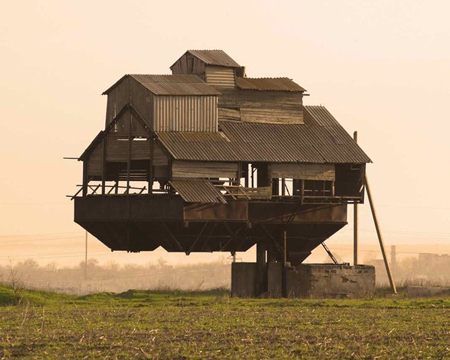 2. Crazy house in Vietnam
I couldn't find info on this house, but this picture by Andrew Moore makes me want to go to Vietnam right now.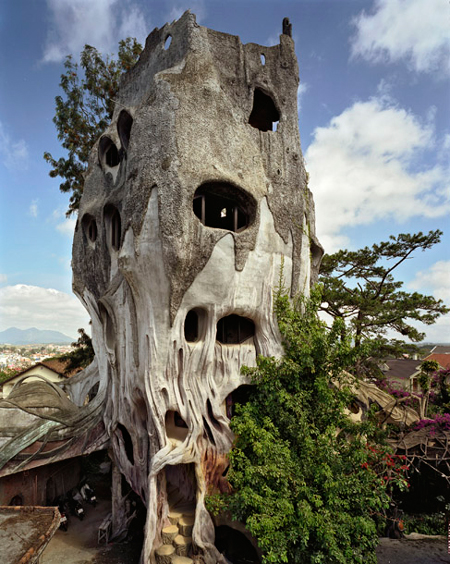 3. Grass covered farms
These farms in Keldur, Iceland, are totally blended into the environment. Covered with grass, they make beautiful hobbit-like farms. Photos via We do Iceland.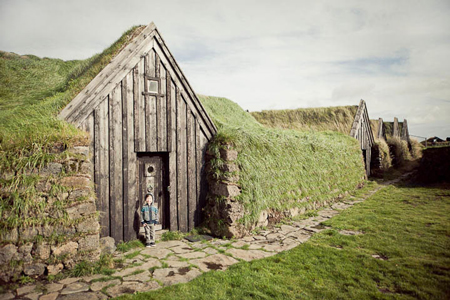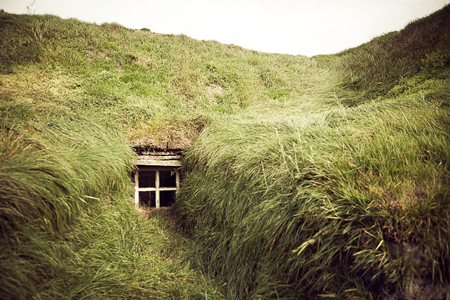 4. Fairy house
A charming house in Efteling, The Netherland. Via Savvy Living.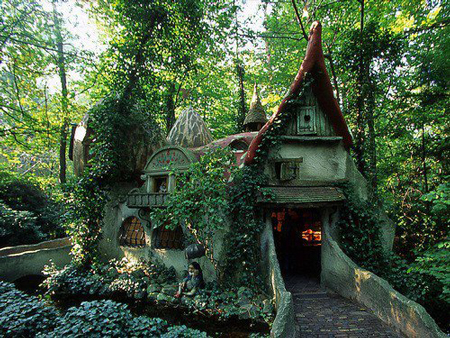 5. Bishop castle
For 40 years, Jim Bishop has been working on his own castle in Colorado. Via Strange Buildings.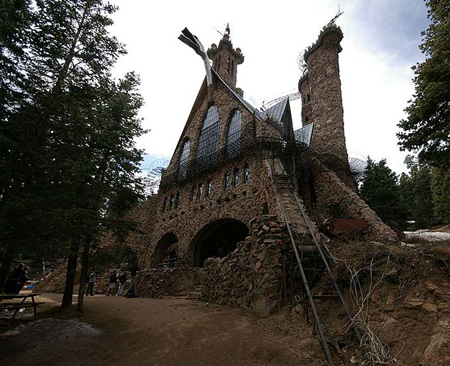 6. Ewok house
I couldn't find where this house was located, which makes it seem even more like a remaining from a lost civilization. Image via Unusual Architecture.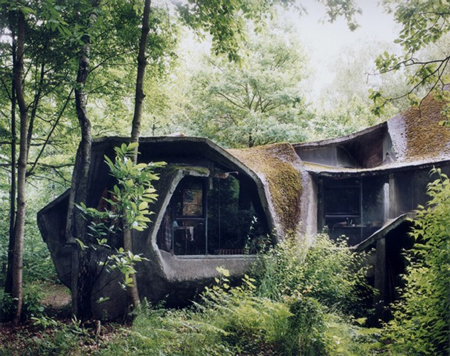 7. Eliphante
A handmade home located in Arizona. Created by artist Leda Livant, it has stunning stain glass windows. Via this New York Times article.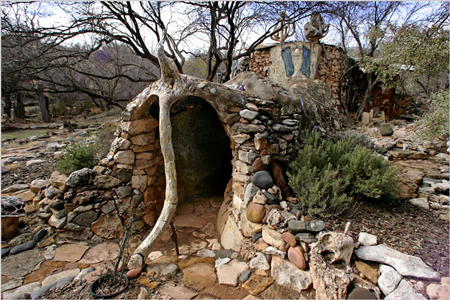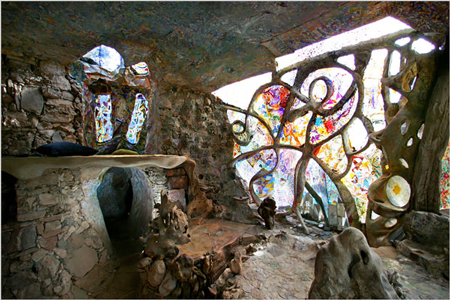 8. Boulder house
My personal favorite from this list. This house in Portugal is totally blended into those giant rocks. Via Greenmuze.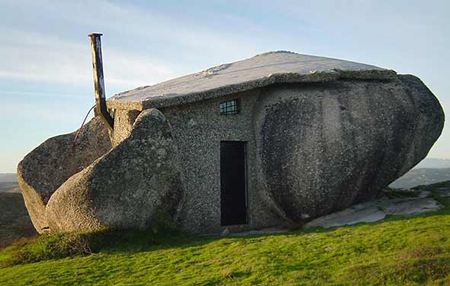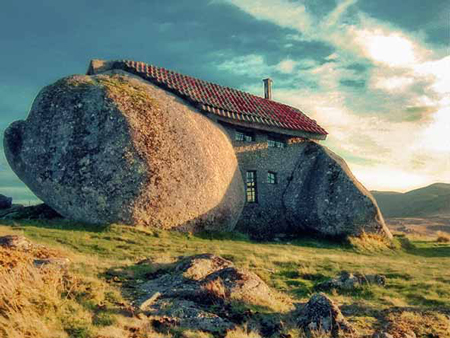 9. Tree house restaurant
Your tree house dreams taken to a whole new level with this tree-house restaurant in New Zealand. Via Inhabitat.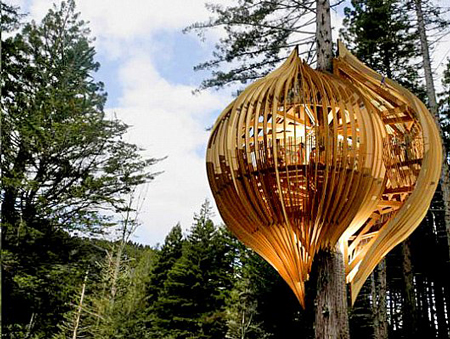 10. House in the clouds
Based in Suffolk, England, the house in the clouds is an accomodation place, so you can go live there for a while if you please.