10 Must Read E-books for Freelancers
For our readers, we have found what are the must-read e-books for freelancers.
1. Smashing eBook #1: Professional Web Design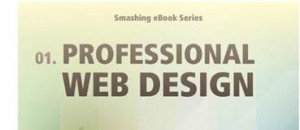 Not every freelancer has what it takes to turnaround their fortunes. But with the help of these following ebooks, you can improve in your respected discipline and become one of the premium freelancers on the internet. So we start this list with one of the best ebooks today for web designers. With the first edition of the Smashing eBook Series, you can learn the fundamental principles of becoming a professional web designer.
2. Smashing eBook #2: Successful Freelancing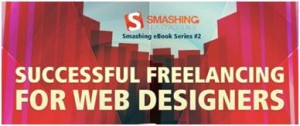 The second edition of the Smashing eBook Series provides in-depth tips and tricks to manage your freelance work along with your personal life. It can help you become financially sound with expert web designing.
3. Mobile Design for iPhone and iPad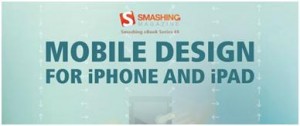 Successful websites today have to be responsive for smartphone and tablet device usage. The iPhone and iPad are becoming increasingly popular, and this ebook teaches you how to create an engaging mobile experience for users with quality designs.
4. Smashing eBook #3: Mastering Photoshop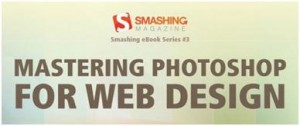 Why do you need an ebook to master Photoshop when you can get help from anywhere? Well, to become a professional freelance Photoshop expert, you need an ebook that can provide you with the answers to questions you seek. And with the third edition of the Smashing eBook Series, you get just that!
5. Mastering Photoshop for Web Design, Vol. 2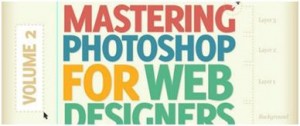 Volume two of the Photoshop ebooks from Smashing eBook Series has 11 articles on Photoshop techniques that you probably never heard of. Compositing, cloning, retouching, and designs for smart phones feature in what is being labeled as the bible of Photoshop.
6. Professional Workflow For Web Designers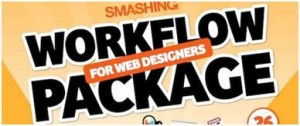 Smashing Package offers expert advice on finance and legislations associated with the life of a freelance web designer. This ebook can go a long way in improving the workflow and productivity of your business.
7. DIY Design and Branding Toolkit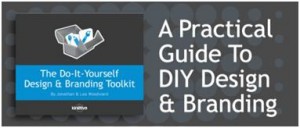 This ebook is basically a premium tool kit for bootstrapping freelancers and SMEs. It thoroughly explains how to operate your graphic and web design business under a thin budget.
8. Smashing eBook #6: Web Typography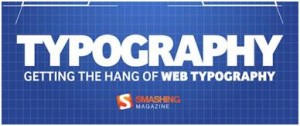 Web typography is not as easy as it might seem. What separates a freelancer from a professional freelancer is the ability to create elegant web typography. And with this ebook, you can learn everything from micro to macro-typography.
9. Smashing eBook #7: Professional Web Design Vol. 2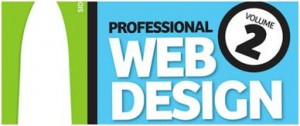 This ebook provides an analysis and trends on the latest web development, with insight on design trends and how to streamline your workflow.
10. Photoshop to HTML
This is by far one of the best ebooks for learning how to convert Photoshop into CSS/HTML websites. It also comes with directories of all three files to help you cover this aspect of web designing one step at a time.
The post 10 Must Read E-books for Freelancers appeared first on Design daily news.
Download the Designers essentials package now!